Sales have started, Boxing Day Sales, End of Year Sales, New Year Sales and Winter Sales, grab your bargains today!
Creamy, smooth Chocolate fudge with diced, dried chillies. Medium heat... we'll keep you posted on the ultra hot Chilli fudge!
Best Price: £3.00 from Down Your High Street
Related Products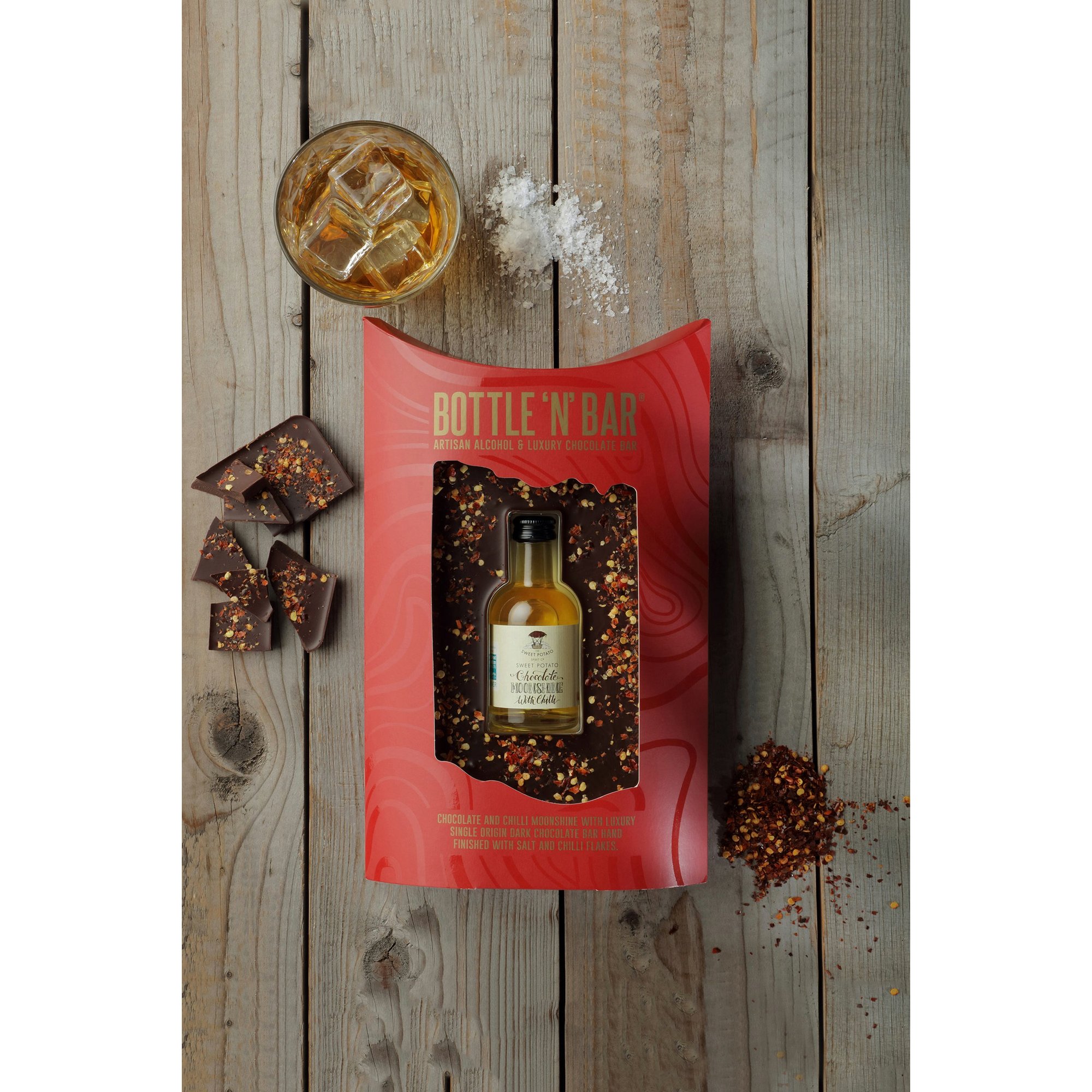 Bottle N Bar with Chocolate and Chilli Moonshine
Contains: milk, soya. A fantastic combination of chocolate and alcohol. A luxury single estate dark chocolate bar hand finished with salt and chilli flakes (150g) complete with a 5cl bottle of chocolate...
Lovechock Raw Organic Cherry Chilli Chocolate 40g
Rich spicy dark cherry chilli raw chocolate from Lovechock made with sweet fruits and without any dairy soy gluten or refined sugars. Sweetened with coconut blossom nectar and 100% organic it is a...