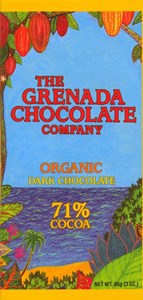 A wonderfully rich and powerful tasting chocolate with a fine balance of fruits and robust cocoa flavours. Creamy texture and long finish.Made from 100% organic cocoa beans on the island of Grenada.
Best Price: £5.95 from Chocolate Trading Company
Related Products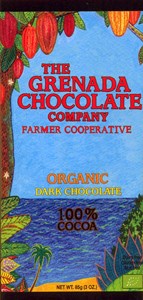 Grenada Chocolate Company, 100% cocoa bar
A intensely bitter, 100% cocoa dark chocolate bar for those who prefer their chocolate pure and strong. Containing only 100%, organic cocoa beans without sugar or any other ingredients. Even the bar wrapper...