Sales have started, Boxing Day Sales, End of Year Sales, New Year Sales and Winter Sales, grab your bargains today!
Our Sea Salt Caramel Fudge is the perfect balance between salt and super sweet Caramel. Our Caramel also provides the fudge, with it's distinctive dark colouring.
Best Price: £3.00 from Down Your High Street
Related Products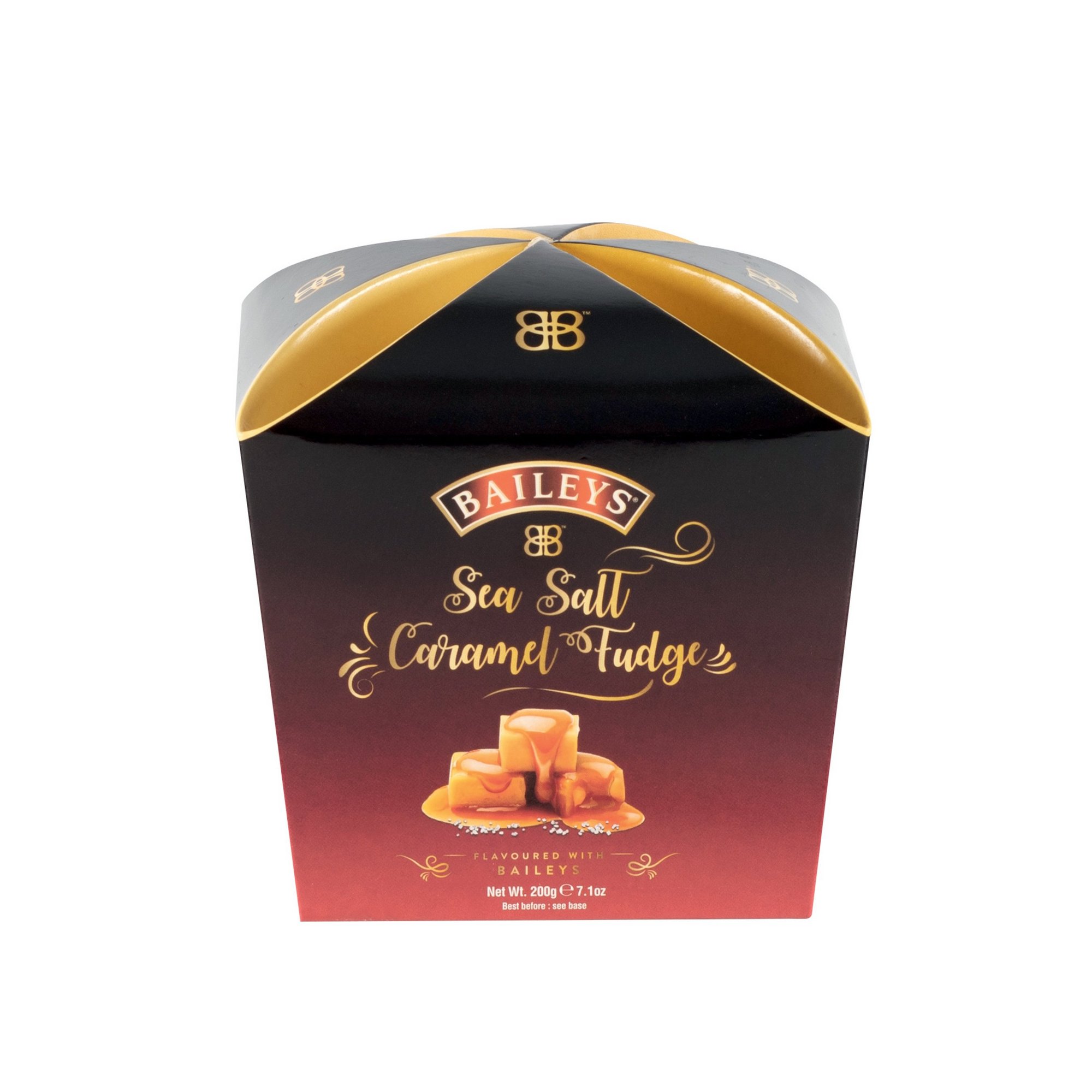 Skimmed MILKA modern twist to Baileys fudge - A carton of Baileys sea salt caramel fudge, what a mouth watering sensation it will leave you wanting more! Weight: 200g approx.
Sweet, soft, Caramel fudge! An old school fudge made just the way it should be.
Vegan Sea Salted Caramel Fudge
Our Vegan & Dairy Free Fudge is creamy and melt in the mouth and is a must have for Vegan and Dairy Free fudge lovers.Allergens: Contains Soya, made in an environment where nuts are present.